INVEST IN PROMES TODAY!
INCLUSION...DIVERSITY...SUCCESS!!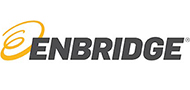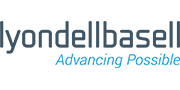 When you invest in the Program for Mastery in Engineering Studies (PROMES), you become our partner in creating a diverse future workforce and the engineering leaders of tomorrow. We welcome your support to help us provide students with the right tools and right environment to be successful in their educational endeavors and in their personal and professional development. We serve as the home organization for student chapters of engineering societies and our own PROMES Ambassadors.  
THERE ARE MANY WAYS TO ENGAGE WITH THE CULLEN COLLEGE OF ENGINEERING THROUGH PROMES:
BE AN ENGINEERING WORKSHOP PROGRAM SPONSOR
The Cullen College of Engineering is serious about student success. For many years PROMES has coordinated Academic Excellence Workshops as supplemental problem-solving sessions to support success in sophomore and junior level engineering courses. These sessions are peer-led and meet twice each week to provide students extra practice problems to reinforce course content. Thermodynamics, Circuit Analysis, Chemical Processes, and other courses that traditionally have low first-attempt pass rates. To continue to offer these important programs we need your help. It costs us about $5,000 to fund each workshop. We offer up to a dozen workshops each semester, serving over 300 students. What an effective way to support the Cullen College of Engineering and directly impact engineering students. 100% of workshop funding goes directly to students. 
Your company can fund one or many workshops, and we welcome your engineers as mentors to our workshop leaders.
FUND A SCHOLARSHIP IN YOUR COMPANY'S NAME
PROMES Scholars achieve academic success, serve in leadership roles, give back to their community, and become great employees. Help us celebrate their success each spring by joining us at the Annual PROMES Awards Banquet. It is a great opportunity to meet our Best and Brightest and network with top students. Even better, sponsor a table at the event and an accompanying scholarship to be awarded to top engineering students. You present the scholarship in the name of your company. You can even determine some of the award criteria to reflect your company's recruiting needs and corporate values. Table sponsorships start at $1,500 and include one $500 scholarship. Add additional scholarships for an additional $500 each.
"WELCOME WEEKEND"
This two-day orientation for new PROMES Scholars is our annual academic year kick-off to energize and focus students on success. We all know how challenging the engineering curriculum can be, but we also know that we are stronger when we are all working together as a community to reach those stretch goals for success! We begin with an inspiring keynote speaker and follow with great advice for surviving college social life. Nationally recognized speaker Donna O. Johnson will be on hand to deliver a full-day seminar on the Guaranteed 4.0 Learning System, the study program of choice for many PROMES Scholars. Upper division students will participate in professional development workshops and network with professional engineers. The weekend is packed with great information to empower our community!
PROMES sponsors can engage with students by providing a keynote speaker, delivering professional development seminars for upper division PROMES Scholars, or donating funding to help us deliver this important program. This event alone costs up to $15,000!