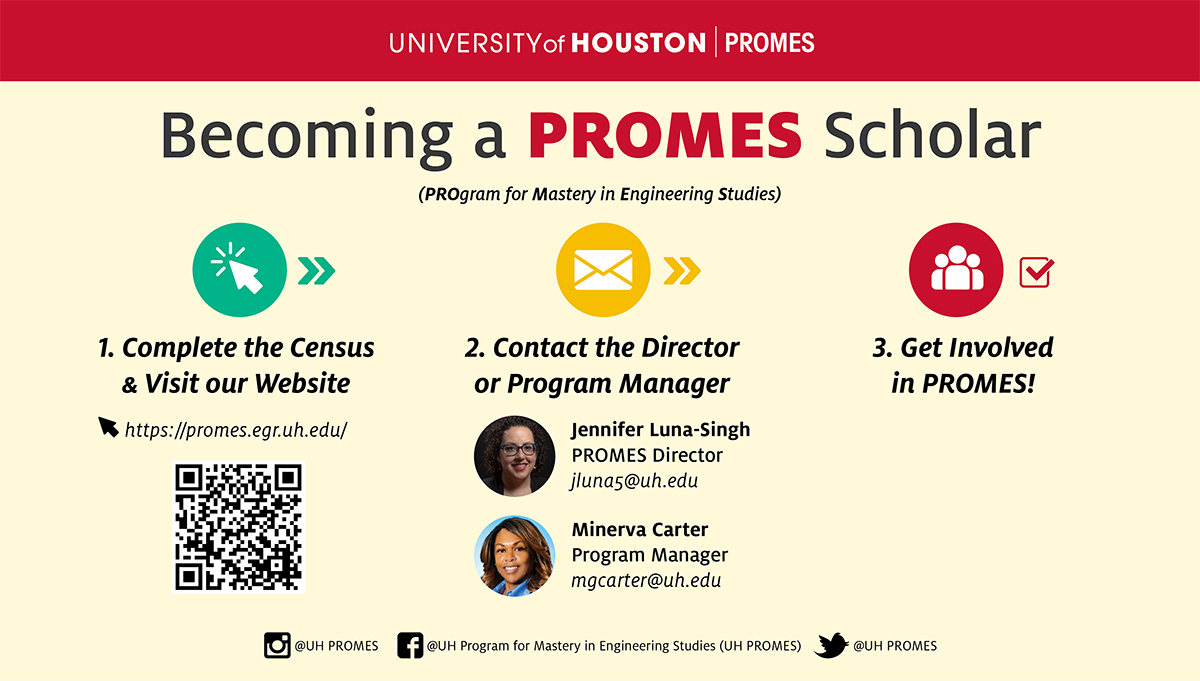 Complete the PROMES Scholar Application
There are two enrollment periods to become a PROMES Scholar:
a. Spring Enrollment: February 1 - March 1
b. Fall Enrollment: June 1 - October 1
To request UH ID Card access to PROMES Lounge, Engineering Building 1, Room N375, please complete the following steps:
You must have completed the PROMES Scholar application in order to gain PROMES Lounge access.
Fill out the highlighted portions of the fillable form and print the form.
Drop off the filled out form in Engineering Undergraduate Programs front desk, Engineering Building 2, Room E316.